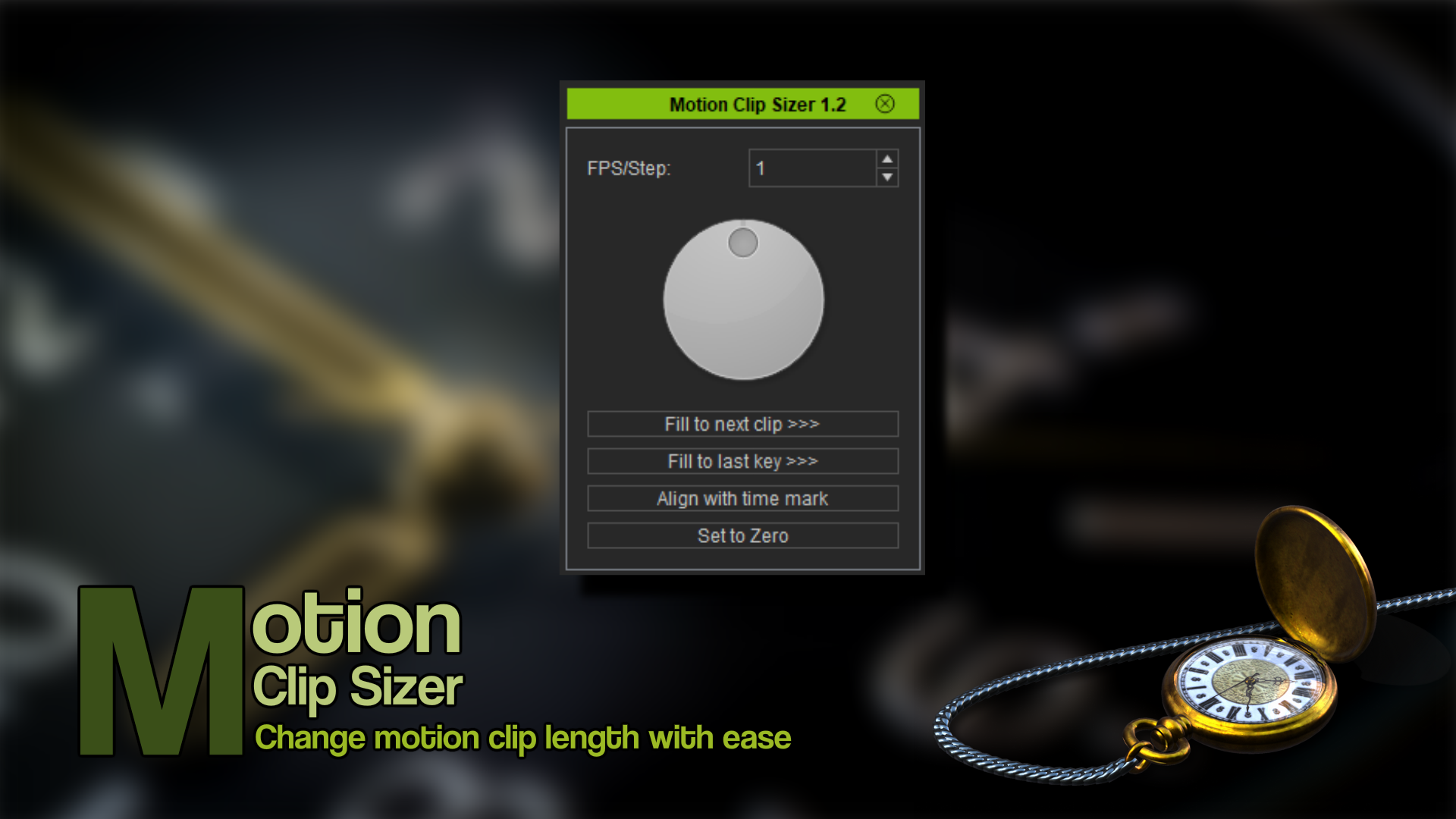 Motion Clip Sizer (iClone7-8 Plugin)
Motion Clip Sizer 1.2.1 Update
---
The trial version can now be downloaded.
The regular version has only a small update that makes it compatible to to go from trial to regular.
So if you own version 1.2 you don't need to update. But if you do. Make sure you remove the folder:
E:\Program Files\Reallusion\iClone 7\Bin64\OpenPlugin\MotionClipSizer
As the update contain a compiled main script that may interfere with the old one.
Files
MotionClipSizer_1_2_1_Trial.exe
256 kB
Apr 28, 2019
MotionClipSizer_1_2_1.exe
256 kB
Apr 28, 2019
Get Motion Clip Sizer (iClone7-8 Plugin)