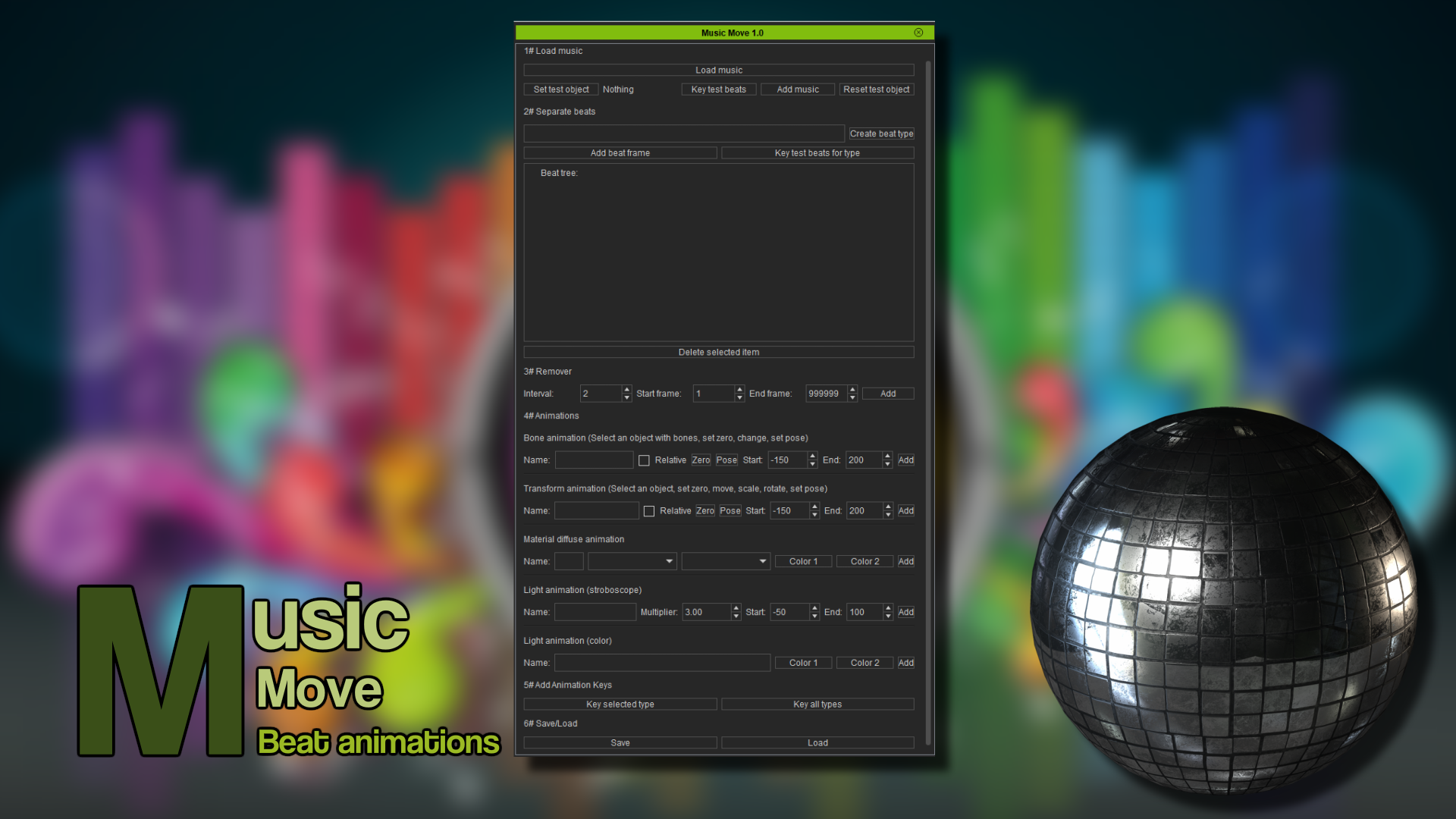 Music Move (iClone7 Plugin)
Music Move plugin for iClone7

This plugin require iClone 7.5 or above
After downloading the plugin. Install the plugin in your open plugin folder in iClone.

Make sure you right click the exe and "run as admin".
ex: "C:\Program Files\Reallusion\iClone 7\Bin64\OpenPlugin"
(If the "OpenPlugin" is missing just create a new folder with the name "OpenPlugin")
(If you update just replace all old files)

After it is installed run iClone7 in administrator mode. Python modules will be automatically installed on the first run. After the first run you can start iClone7 as usual (no admin mode is needed). If the plugin don't show up in non-admin mode. Follow the Python permission video.

Install video:

Then start iClone and it should be in your Plugins>The-any-Key>Music Move
If the plugin don't show up in the menu, when you run non-admin mode, try this:
If this is the trial version you need to login to your trial account.
If you dont have a trial account enter an email in the dialog that appear when you try start the plugin.
Enter a password you want and click register.
Go to your email inbox and click the activation link in it.
Go back to iclone and click the login button in the trial dialog.
Start the plugin via the plugin menu in iclone.
First load a music piece. Then create a box and click "Set test object", "Key test beats", "Add music". Enter a name and click "Create beat type". If you want to remove every second beat you can go to removers and set the start frame to a beat frame that you find in the test objects timeline. Then click "Add". Bone and transform animations work using a zero state and pose state. First select the object you want to animate in iClone. Start and end is when the animation will start before the beat and end after the beat. Material diffuse animation will switch from one color to another, same goes for light color animation. Stroboscope will increase the lights multiplier. it also got a start and end value when the increase should start before the beat and end after the beat. To create the keys for each type you can use "Key selected type" or "Key all types" to add keys for all types. Tips is to use "Key selected type" as it can take a long time to add the keys.
Purchase
In order to download this tool you must purchase it at or above the minimum price of $67 USD. You will get access to the following files:
Download demo