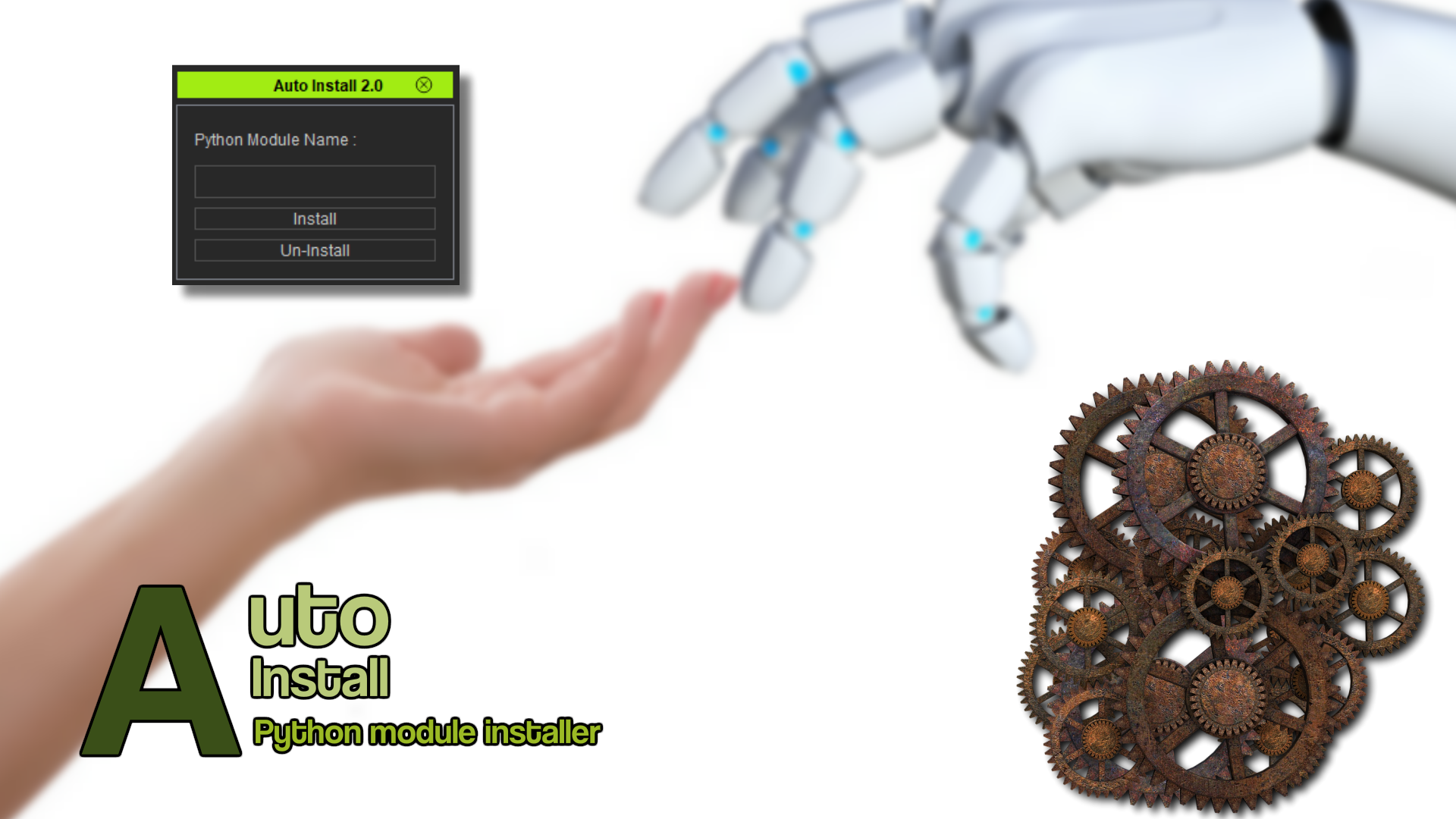 Auto Install (iClone7-8 Plugin)
Auto Install plugin for iClone7-8

This plugin require iClone 7.5 or above. Or iClone 8.02 or above.
How to use it:
Enter the Python module name and click install or uninstall to add or remove the module from iClones Python library. This plugin is more for developers.

Install:
After downloading the plugin follow the below instructions to install it.
Or follow the How to install my iClone plugins video.

Make sure you are connected too the internet and right click the exe and "run as admin".
Install the plugin in your open plugin folder in iClone.
ex: "C:\Program Files\Reallusion\iClone 7\Bin64\OpenPlugin"
(If the "OpenPlugin" is missing just create a new folder with the name "OpenPlugin")
(If you update just replace all old files)

After it is installed run iClone7 in administrator mode. Python modules will be automatically installed on the first run.
The plugin should then show up in the plugin meny in The-any-Key.

If it don't show up. Try exit iClone and wait for 30 seconds to make sure it is completely closed. Start iClone in admin mode again and let Python install additional modules.

If the plugin still don't show up in non-admin mode. Follow the Python permission video.

Install video:

If the plugin don't show up in the menu try this:
Download
Click download now to get access to the following files:
AutoInstall_2_0.exe
368 kB
AutoInstall_2_2.exe
40 MB
AutoInstall_2_3.exe
85 MB
AutoInstall_2_5.zip
278 MB